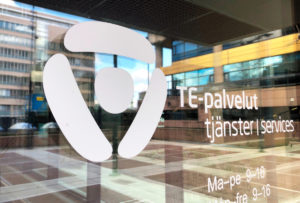 As of 2 May 2022, a new customer service model will be introduced at TE Offices and municipalities included in the local government pilot.
In the new model, jobseekers must, as a rule, apply for at least four jobs during a one-month review period. The objective of applying for four jobs is not absolute: it can be modified to be more flexible when there are not enough jobs to apply for. Exceptions to the job search obligation can also be made based on layoffs, part-time employment or studies, among other things.
The customers will have more meetings with the TE Office employees in the future. The first meeting, i.e. the initial interview, takes place with a TE Office employee or an employee of the pilot within five working days from the start of the job search. After that, there will be job search discussions for a period of three months, usually every two weeks. After the three-month period, the job search discussions will break for three months, after which the discussions will resume.
The uncompensated suspension periods will be shortened with the new model. Above all, the change affects long suspension periods. The 90-day suspension period will be completely abandoned, and in the future, the longest uncompensated suspension period will be 45 days.
In situations related to the preparation, maintenance and implementation of an employment plan, the first omission will not automatically result in a suspension period in the future. If there are several omissions within one year, a suspension period shall be imposed, the length of which shall depend on the number of omissions, unless the person has a valid reason for the omissions. These suspension periods due to omissions can be between 7 and 14 days in length. Jobseekers may be subject to a new employment condition if they fail to act according to their employment plan or refuse a binding job offer at least four times during a year.
It is good to be aware of the fact that the unemployment fund always operates according to statements issued by TE Offices or municipalities. In other words, KOKO does not make decisions on the above issues.
If you need advice about the new model, please contact your TE Office or, if you are a customer of a local government pilot, your municipality.
Further information:
TE Services: New customer service model for jobseekers
Bulletin texts: TYJ and KOKO