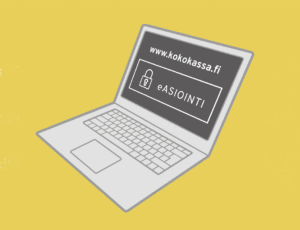 Are you facing unemployment or a temporary lay-off? Our job at KOKO is to help. If you have any questions, our unemployment security experts are one phone call or Teams meeting away. Applying for earnings-related unemployment allowance is easy in our eService online service.
Give us a call
Our telephone service is open from Monday to Thursday 10 am – 3 pm, and on Fridays 10 am – 1 pm at +358 9 4763 7600. During peak hours, a callback service is available.
Book a remote meeting
You can also book a customer service meeting that takes place remotely through Teams. See the booking calendar and instructions here: Instructions for a remote meeting
Smooth service through eService
Through KOKO's eService online service, you can easily and quickly apply for earnings-related unemployment allowance and take care of other issues. You can also send us a message through the service, and we will respond as soon as possible. When you provide your email address or phone number, you will receive a notification for each message that arrives through eService.
In eService, you can also choose to receive a reminder via email about submitting a follow-up application, as well as a payment notification via SMS. Check your preferred options under Settings.
Updating your contact information and checking the status of your membership can also be done through eService. The service is available to all KOKO members, and you can log in with your online banking credentials. Sign in to eService here

Information about earnings-related allowance on our website and through a chatbot
On our website, you will find information about our benefits and answers to many questions. We encourage you to also try the chatbot on the website and in eService. The chatbot contains answers to most common questions by topic, and it is not a real representative. However, when searching for information, the chatbot is a handy assistant.