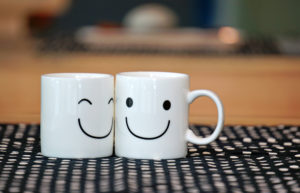 The Unemployment Fund for Special Service and Clerical Employees (ETTK) will merge with KOKO on 1.1.2024. After the merger, KOKO will have approximately 270,000 members. KOKO strengthens its position as the second largest unemployment fund in Finland.
– The backgrounds of the members of the funds are similar, so a merger makes sense. We at KOKO and ETTK are united by the desire to provide our members with first-class customer service. Members of both funds are very satisfied with the service they receive. We believe that by joining forces, we have the opportunity to respond even better to the needs of our members," says Outi Mäki, managing director at KOKO.
The merger will not cause any changes to the current members of KOKO. The merger does not require any action from ETTK Unemployment Fund members, and there will be no changes to the unemployment security that has been accrued or to the payments of earnings-related unemployment allowance.
The KOKO fund will serve ETTK Unemployment Fund members starting from 1.1.2024. KOKO and ETTK will provide further information to the members closer to the completion of the merger.
– For the members of the ETTK, the merger of the funds means better and wider service channels in everyday life. The e-services of KOKO are highly developed and appreciated by its members. KOKO is a solvent and responsible unemployment fund that is good to join," says Marko Nurmi, Chairman of the Board of the ETTK fund.
The merger of the funds has been approved on 11.2.2023 at the meeting of the Representative Council of the ETTK fund and on 13.2.2023 at an extraordinary meeting of the KOKO fund.
KOKO is proud to serve its members in the best possible way and warmly welcomes the members of the ETTK Unemployment Fund!