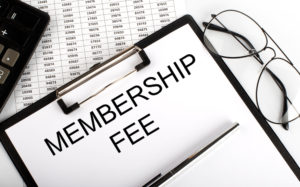 KOKO fund's membership fee for 2024 is 63 euros, meaning the membership fee remains the same as in 2023.
Membership fee invoices will be sent early next year
KOKO will send the invoices to direct members according to the schedule below:
e-invoices during week 2
paper invoices during weeks 3 and 4
for members transitioning from ETTK's fund to KOKO on January 1, 2024, during week 8
Those insured via unions receive the information on membership fee invoicing and other related matters from their respective unions.
The membership fee of KOKO fund is an annual fee, confirmed by the Insurance Supervisory Authority.
Change the paper invoice into an e-invoice
You can change the KOKO fund's paper invoice into an e-invoice via your own online banking service. Select 'Korkeasti koulutettujen työttömyyskassa KOKO' as the invoicer and mark your social security number as identification information. Contact your own bank for more information on e-billing.